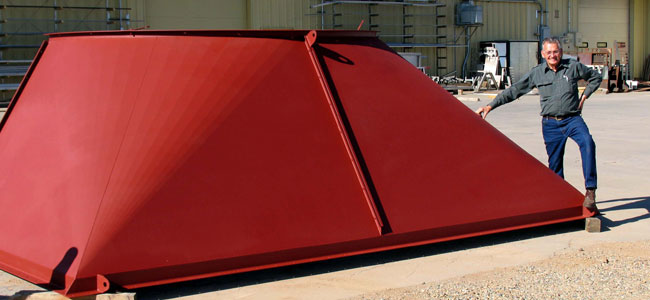 A

bout Us

Holt Sheet Metal, Inc. was founded by Bill Holt in 1955. Since that time Holt Sheet Metal has worked on and continues to work on a large variety of Sheet Metal Fabrication projects throughout the Four Corners Region and beyond.

The company's first Starch Recovery and Removal equipment, was designed and developed by Bill's son Ralph Holt in the early 1970s. Over the years, Ralph and the Holt Sheet Metal team have refined that equipment which is now in hundreds of potato processing companies in more than 20 countries around the world.

Ralph became owner and CEO of Holt Sheet Metal in 2005, though Bill still comes to the office daily to work on projects and be involved. The Holts are proud to work with extremely knowledgeable and experienced staff to help solve and meet the needs of their customers.